Locatee
Product design for a the leading workplace analytics solution that transforms complex data into space utilisation insights.
I joined
Locatee
as a first Product Designer in building the "Google Analytics" for office buildings. I have being designing Locatee Admin console, creating a design system for the product, redesigning and optimising existing interface and our products for tablet and mobile app.


Open full product case study (password protected)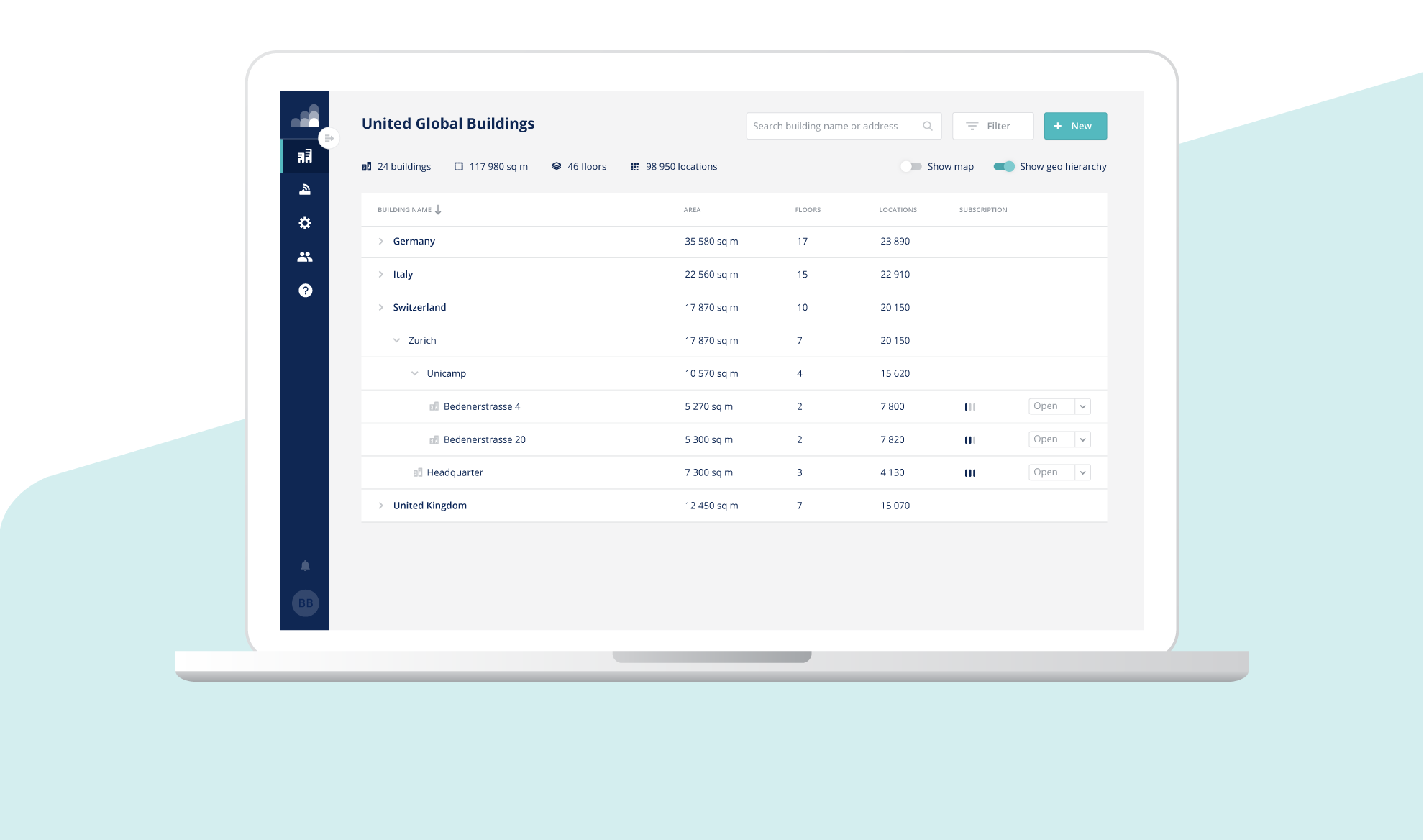 About the product

Locatee is a unique end-to-end workplace analytics solution that collects, processes and visualises data and provides an information about workplace occupancy of individual buildings, floors and zones. It helps corporate real estate managers better understand how workspace is being used and make fact-based decisions.
My role

I joined Locatee as a first product designer in 2019 and have been working on all the products across the platform. The biggest challenges were to establish a new design system and completely redesign Locatee Admin — a console for setting up all the Locatee products and revamp Locatee Analytics with more meaningful metrics to correspond user needs.
Locatee Admin

It enables user to setup Locatee and manage it for the entire organisation: define access roles, customise workspace zones, and more.
Navigation

Locatee Analytics

Data Validation

We want our customers to trust our data. The goal is to create a feature, which allows users to check customers how accurate their Locatee setup is. The user can validate the whole floor or a part of it: he or she just needs to walk around and note the status of desks. Later on backend Locatee compares its measurements with the user's observations and based on that reports the current accuracy of the setup.
Smart Signage

Solution for entrances and reception areas, which provides live overview of buildings' occupancy.
Anna Lukyanchenko 2021 — all rights reserved