Locatee
Product design for a data analytics platform.

Locatee
is a unique end-to-end workplace analytics solution that collects, processes and visualises data and provides an information about workplace occupancy of individual buildings, floors and zones. It helps corporate real estate managers better understand how workspace is being used and make fact-based decisions.
My role

Designing the product end to end, from research and discovery to conceptualization and visual design, conducting user research and user testing with customers, and internal stakeholders.
Locatee Analytics before redesign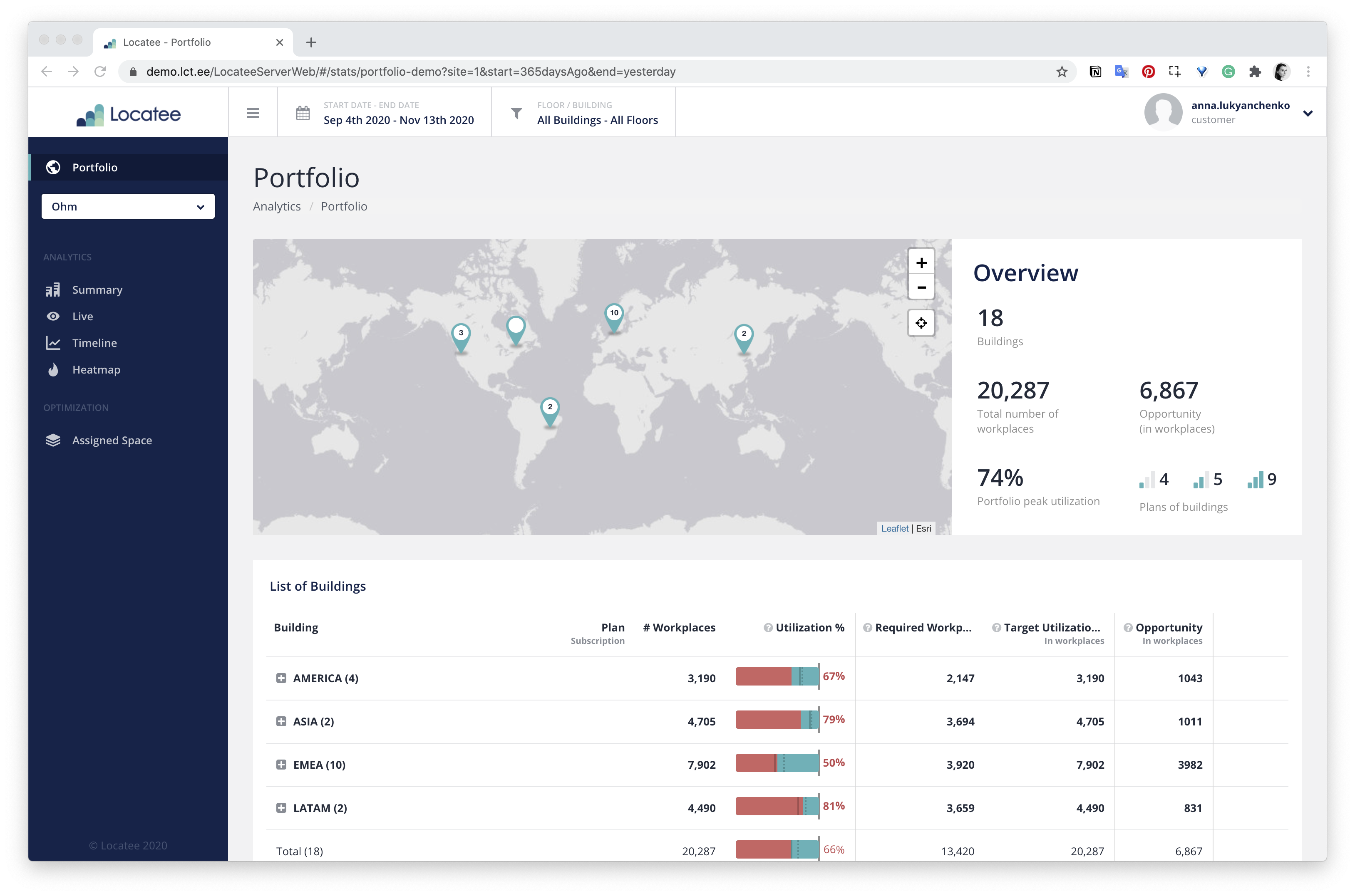 Locatee Analytics could provide utilization data on several levels:
Portfolio Overview covers all the buildings belong to the company
Building Overview covers the utilization of one particular building
Flor View displays how the flor is utilized
Team View shows how one particular team utilizes the space.
Our goal for the product discovery was to find out what data is the most meaningful for our customers and what is the best way to viasualize it.
Besides that I've had several goals as the first designer on the team:
Establish close collaboration with the Head of Product, Engineering Team, and the Customer Success Team
Start shifting towards a more user-centric approach and replace assumptions with user insights
Start conducting user research and usability testing
Align the User Interface with the company's brand identity
Create a Design System and Component Library.
Locatee Analytics after redesign

Portfolio Overview

This view provides insights into how customers' office space is utilized across all the locations. Based on the utilization goal users could spot the buildings that require additional attention and could be potentially optimized.

Building Overview
During the user research we found out the most meaningful metrics and charts our users work with in order to find out the optimization potential.

An important component of the view is the sense of time: users need to know for how long the building was over- or underutilized. The Timeline provides an overview of the building's utilization during the selected period which helps to spot unusual patterns and make corresponding decisions.


Floor View

Space View

Covid-19 Response


The tool could help Corporate Real Estate Managers to spot over-utilized buildings and comply with the epidemiological requirements and utilization goals.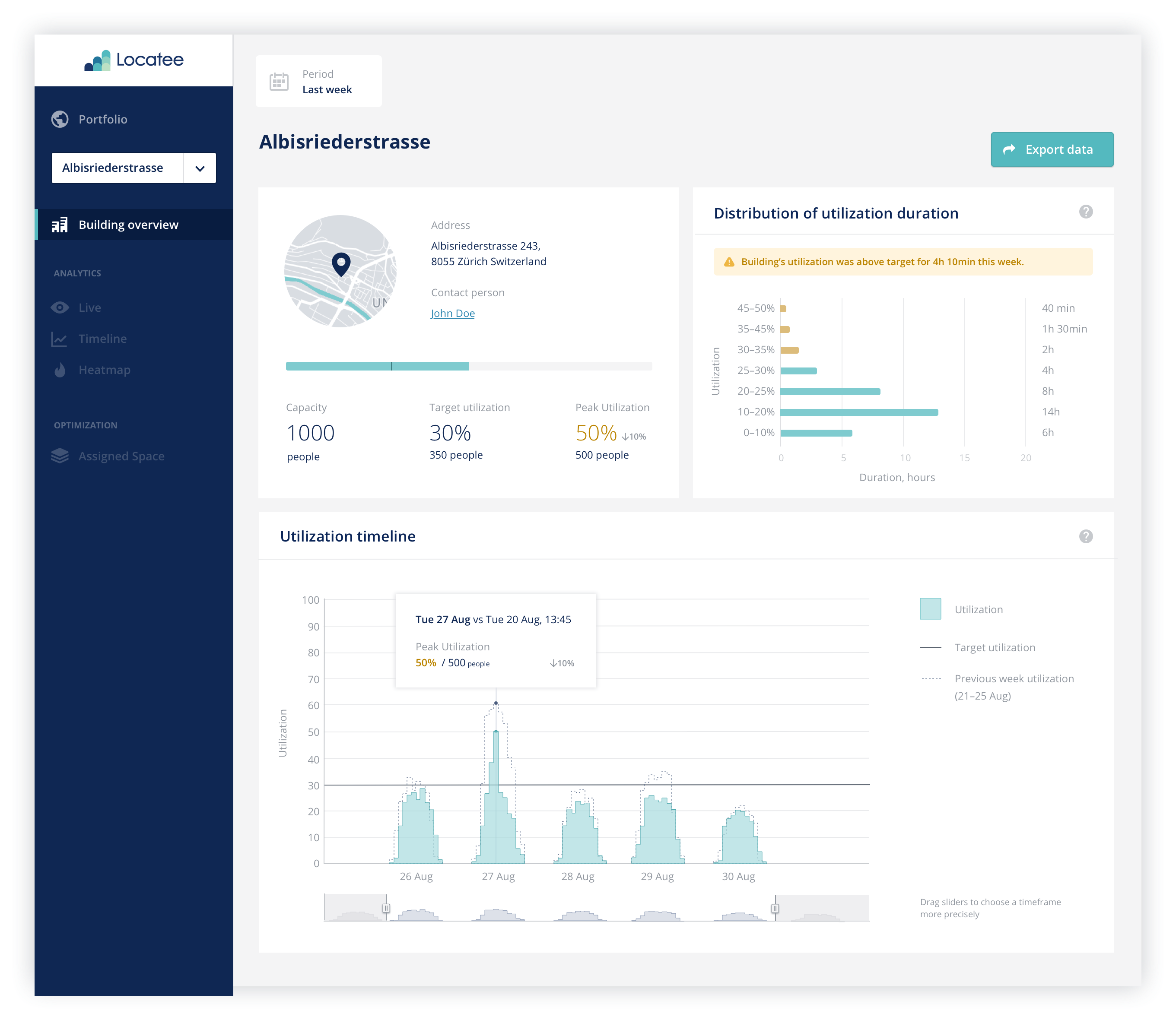 © Anna Luk 2022 — all rights reserved