Locatee
Product design for a data analytics platform.

Locatee
is a unique end-to-end workplace analytics solution that collects, processes and visualises data and provides an information about workplace occupancy of individual buildings, floors and zones. It helps corporate real estate managers better understand how workspace is being used and make fact-based decisions.
My role

Designing the product end to end, from research and discovery to conceptualization and visual design, conducting user research and user testing with customers, and internal stakeholders.
Locatee Analytics before redesign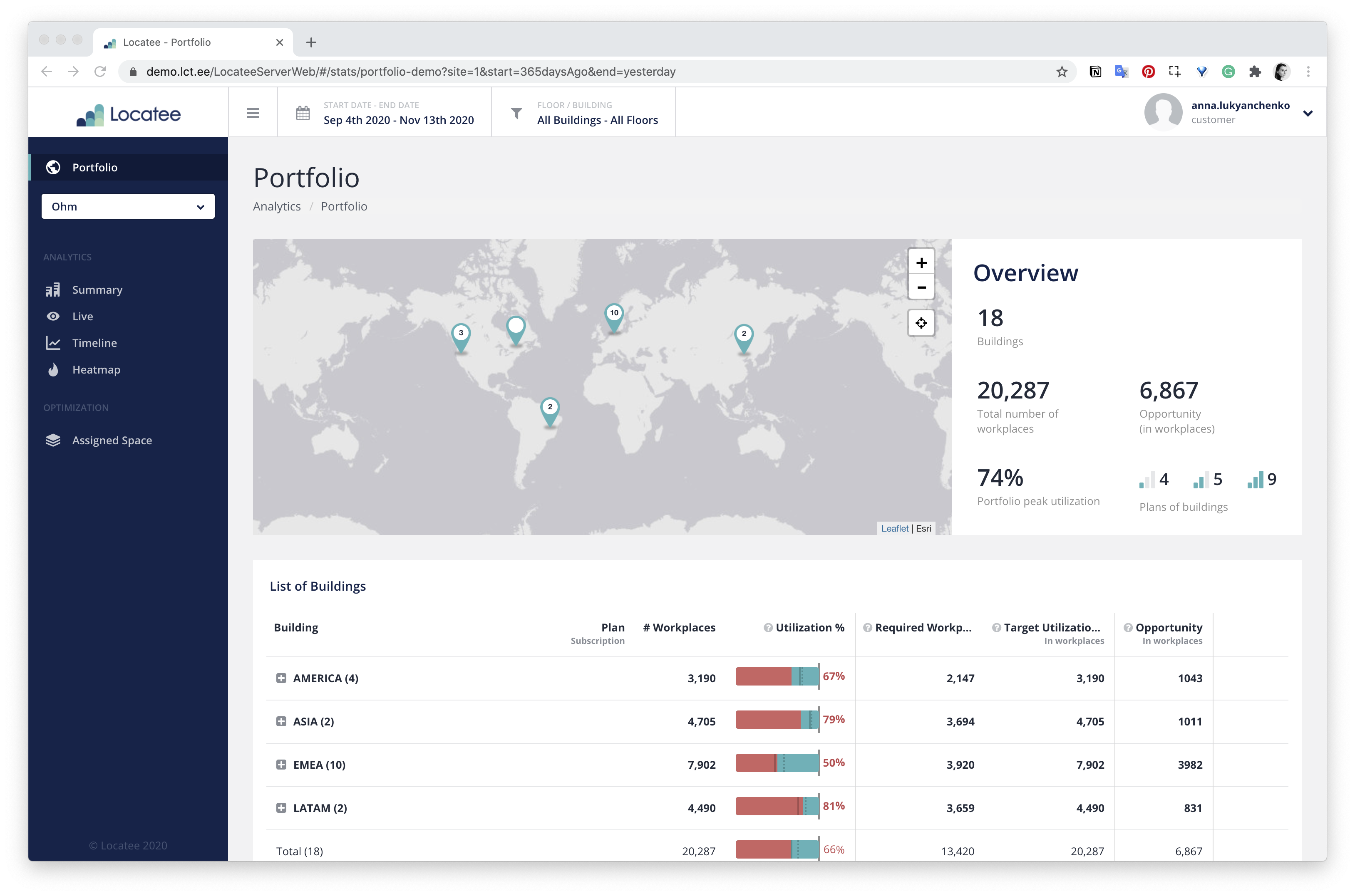 Locatee Analytics after redesign

Learn more about the project (password protected)
© Anna Luk 2021 — all rights reserved