Locatee Admin
Product design for a back office of the data analytics platform.

Locatee Admin is a back office of
Locatee Analytics
. We redesigned it to help both customers and internal team members to improve user experience and performance of the product, which made it possible to set up the product faster and navigate through it easier.
My role

Designing the product end to end, from research and discovery to conceptualization and visual design, conducting user research and user testing with customers, and internal stakeholders.
Our main goal was to make Admin user friendly so the customers would be able to set up the Analytics tool independetnly.
Locatee Admin before redesign


In early stages Locatee Admin looked like a set of tables mostly controlled via console.
Locatee Admin after redesign

Buildings Overview and Navigation Menu

The side menu is collapsable to make sure we give anough space for users to work with the details-heavy views:
Zone Configuration

We created an algorythm which gives users an opportunity to define how floor zones would be discplayed across our products.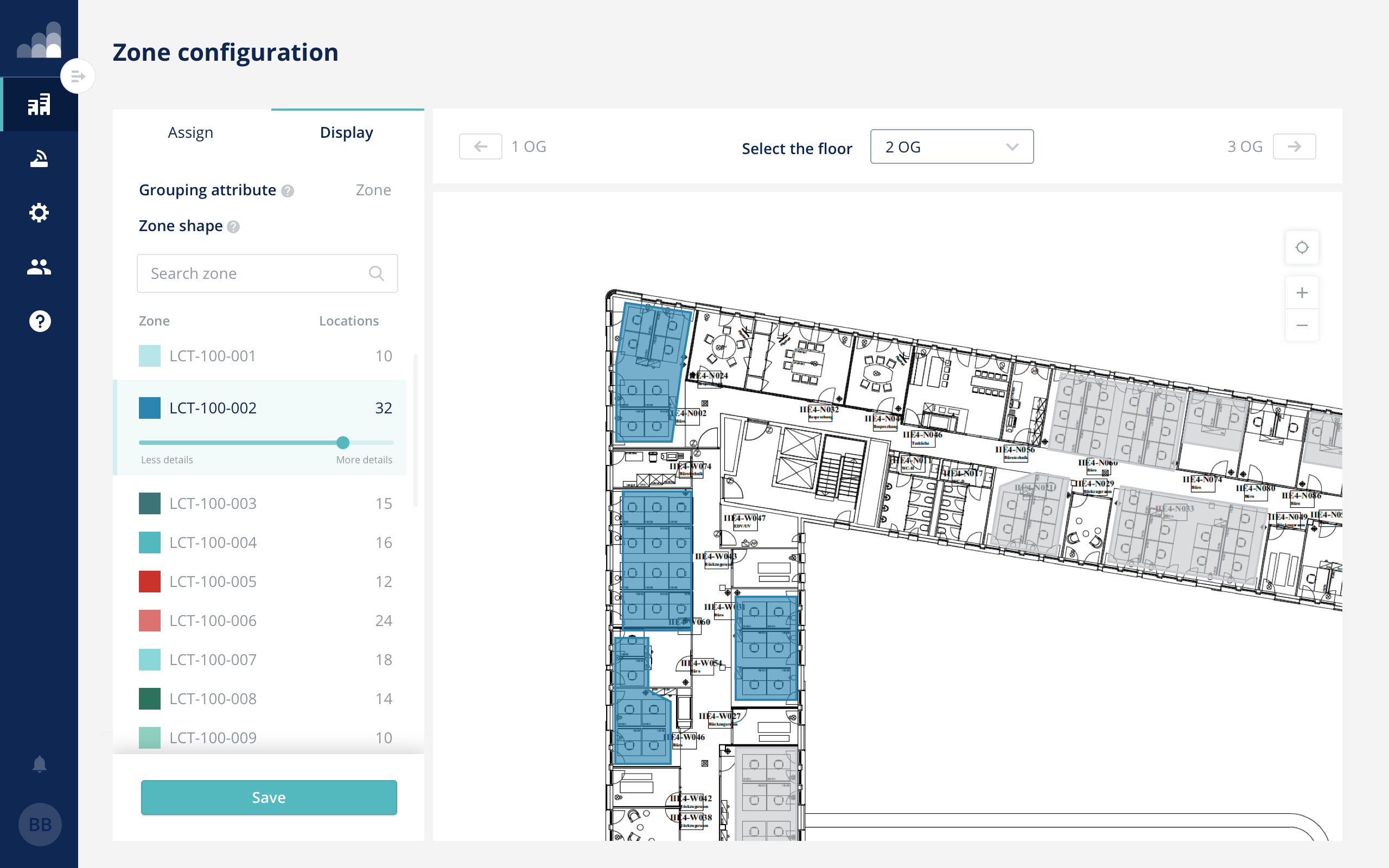 Error 404

---
© Anna Luk 2022 — all rights reserved